Vermont: Family Dumplings
2020/12/29
In China, whether it is a city in the south or the north, making dumplings is a very high hospitality during festivals or when there are guests.

It is not only because of the complicated process but also because dumplings symbolize reunion and the taste of home.
2020, it is a very hard and special year because of the corona virus, everyone rarely goes home. So through the sharing meeting every Wednesday, I took everyone to experience how to make dumplings, including the dumpling wrappers, how to wrap them, and how to cook them.
All of us enjoy the time and the whole process was very joyful, we are like a big family.
By this sharing, I want to express that Sharing is not only existing in the books, it can come from Life and more than life!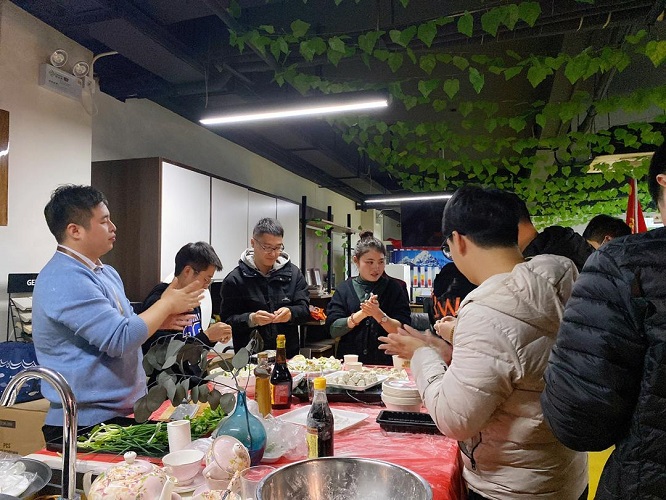 We stand by the kitchen island together to learn how to make the dumplings, as it is different between the north and the south.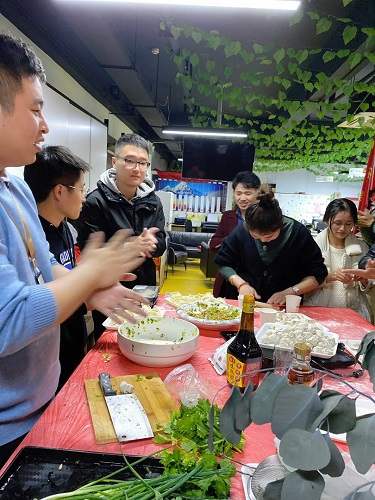 It is very important to have an kitchen island in the office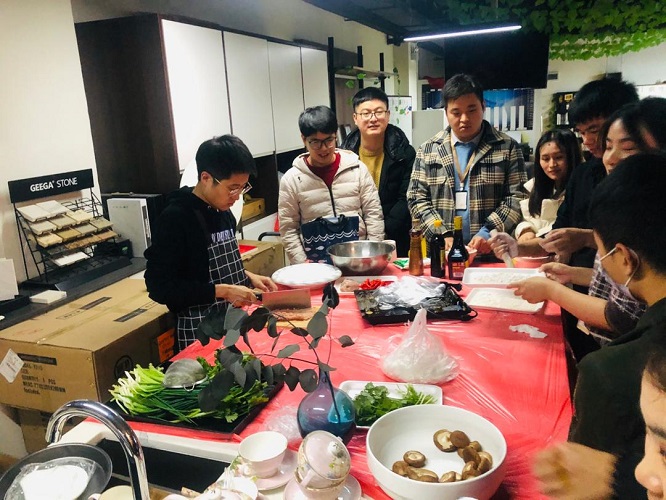 Everyone looks very curious and series before start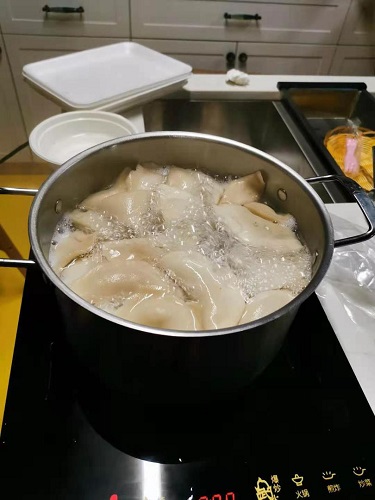 Cooking is a long waiting process, sometimes, it just like that we are facing choices in life, but as long as the result is good, please be patient!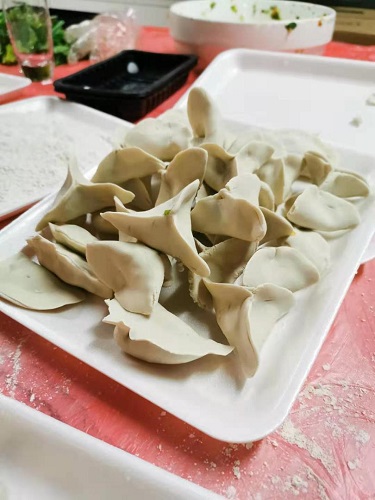 How lovely these dumplings are !!!