How to Design Your Villa Kitchen Area?
2021/12/01
Now we are living a better and better daily life, with higher and higher income, more comfortable car, a bigger villa house and better living environment. And when we have a new house, the most important thing would be to learn how to decorate a different area. And normally, the kitchen is the most part of our daily life.
Maybe you have a bigger room now, but the task next may be how to optimize your room. Remember that the larger area you have, the more difficulty decorating it.
Today we are going to show you a case which we just finished in New York, a lakeside house. Let's see how to work it out.
#1 Make an area for pre-kitchen.
As you have seen the green area below, it's just a small area for heavy cooking. It has a sliding door between the main kitchen and pre kitchen, which will be easy to link the two areas.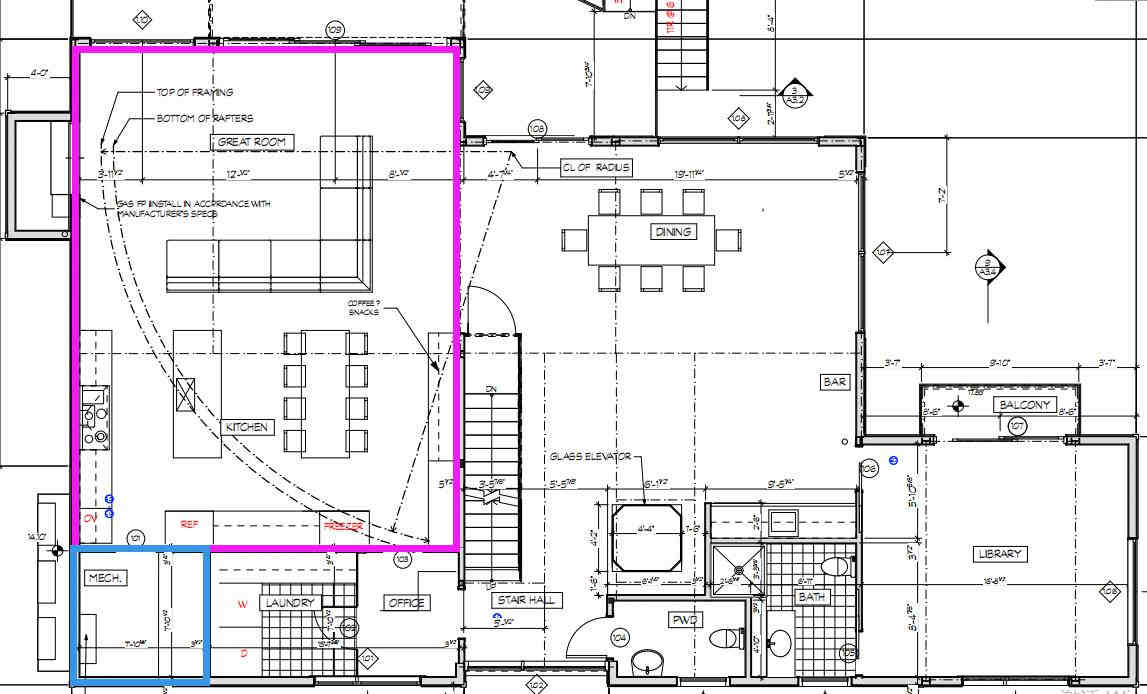 On the material for pre kitchen, we keep it the same as the main kitchen by small sliding door wardrobe. It's not a big area, but with enough cooking, washing and storage area.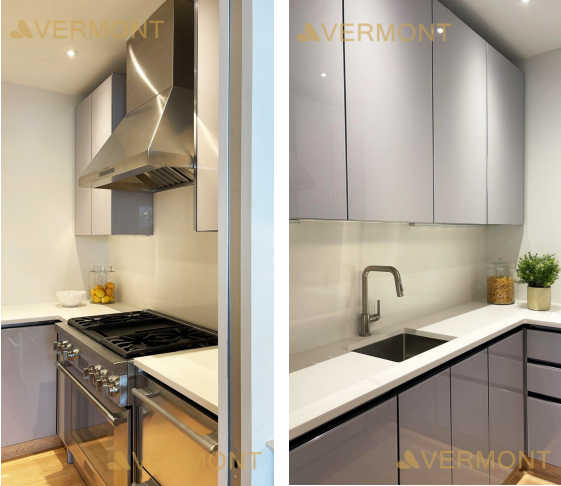 #2 Design a U shape main kitchen with an island open to the living area.
As we know that the main kitchen area is not only for cooking and dining but also for relaxing and social, especially when we have enough space in villa house. Many of our customers prefer simple modern kitchen cabinet design, so we can also help with it.
In such main kitchen, we have 5 function areas:
(1) Right wall cooking area;
(2) Back wall appliance and display area: with freezer, fridge, oven, microwave, etc;
(3) Left wall storage area;
(4) Right island for washing and cookware set;
(5) Left island for seating area;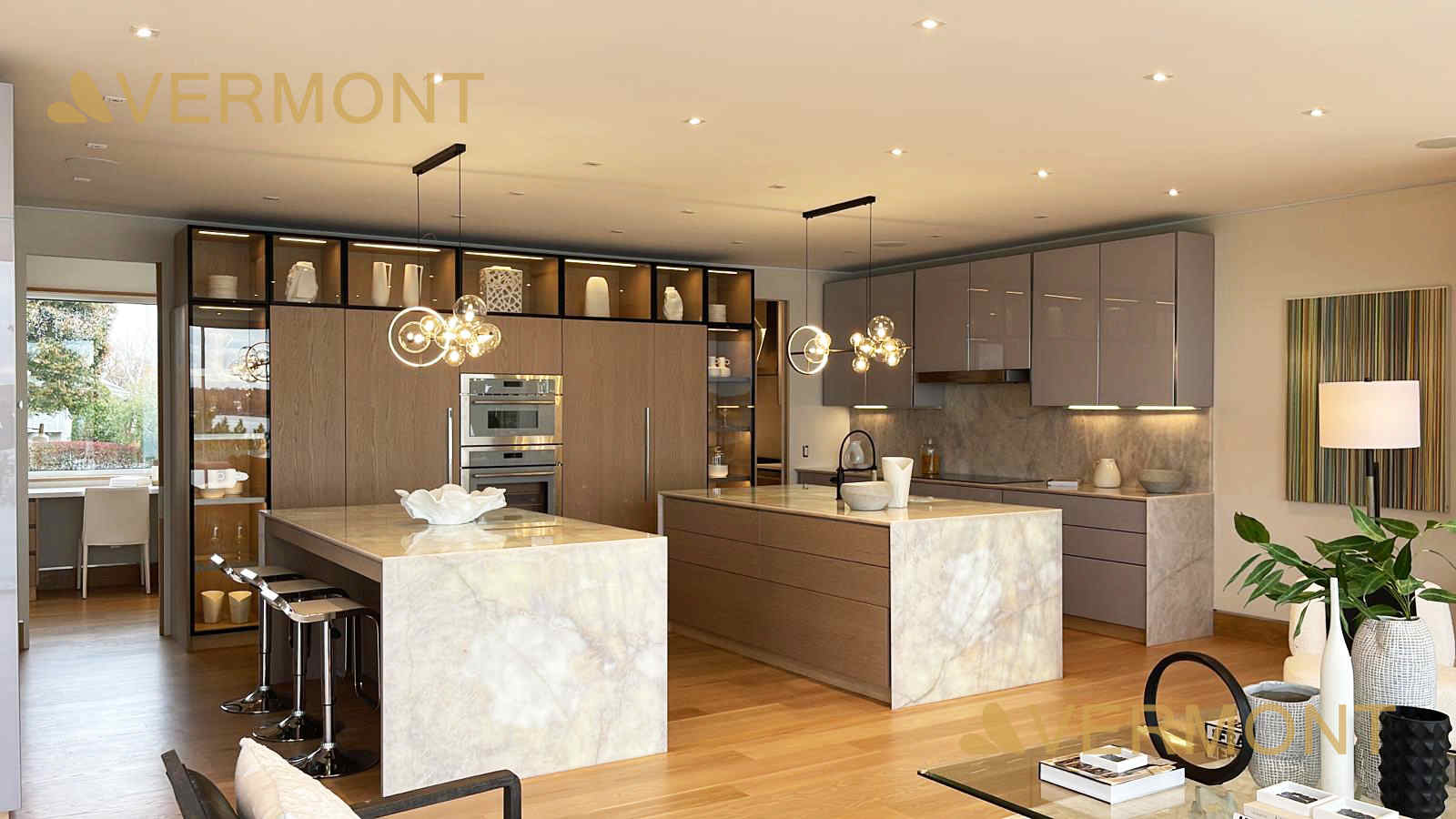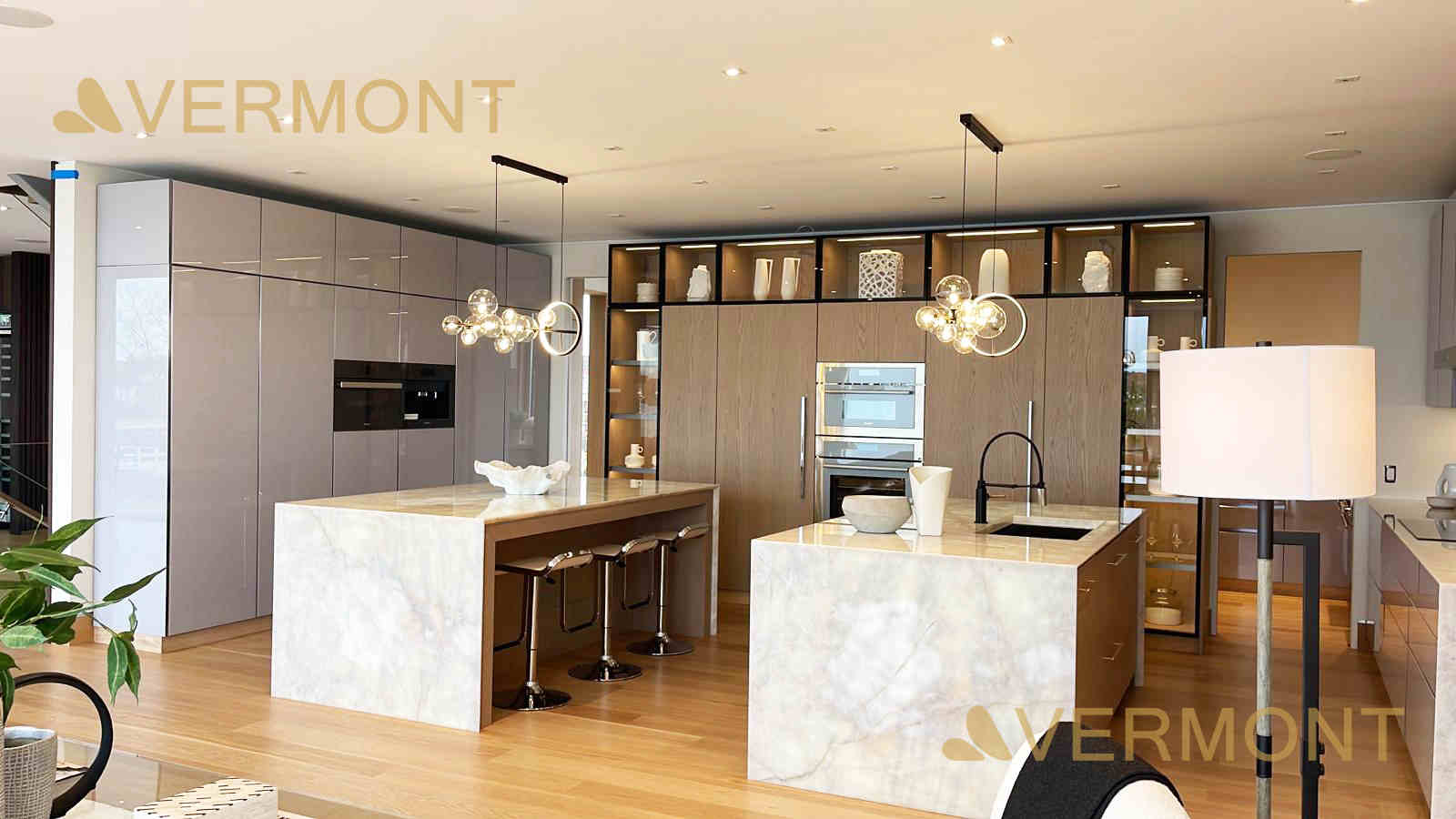 On the material and color usage, we make it with 2 parts:
(1) In the left and right wall sides: we make them by grey glass door; But if you like beige wood kitchen cabinets, we can also provide them.
(2) In the middle wall and island: it's natural oak wood veneer panel and clear glass doors.
For such a lake-side house, you couldn't block your eyes by solid walls, but open them with glass windows.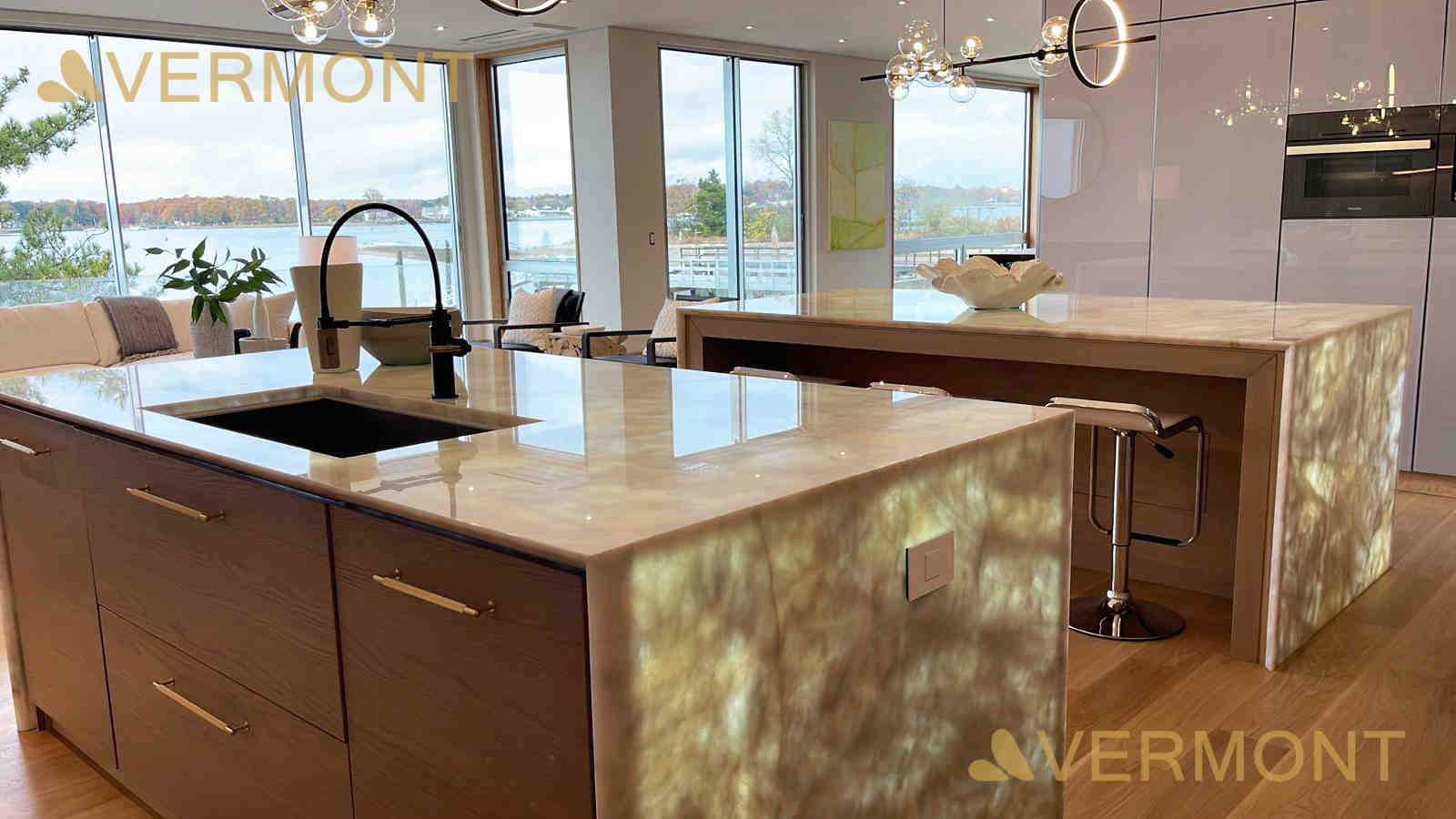 At last, never forgot to use cabinet light, room light, china, plants, and other accessories to decorate your house.
For more ideas to design/decorate your house, please check our other cases. Or send us your house plan to start the discussion with our designer team!